ElectricClassroom
PROFI Bench with electrically retractable Instuments [EA02]
Electrically retractable instrument rack for a complete flush retraction with double rubber lip and electric shut off for bruise protection. The up / down function can be controlled directly at the workstation or optionally by the instructor. In retracted position the instruments are safely hidden in a metal case.
The sliding mechanics for the training system frame allows the student to do their tests in upright position for more ergonomy while working at the training systems.
PROFI Lab Bench with Movable Training System Frame
Benches with movable training system frame allow the students to do their tests in an ergonomic upright position. The training system can be locked in 3 positions and can be used for training systems in standard size as well as for perforated installations grid panels.
More Videos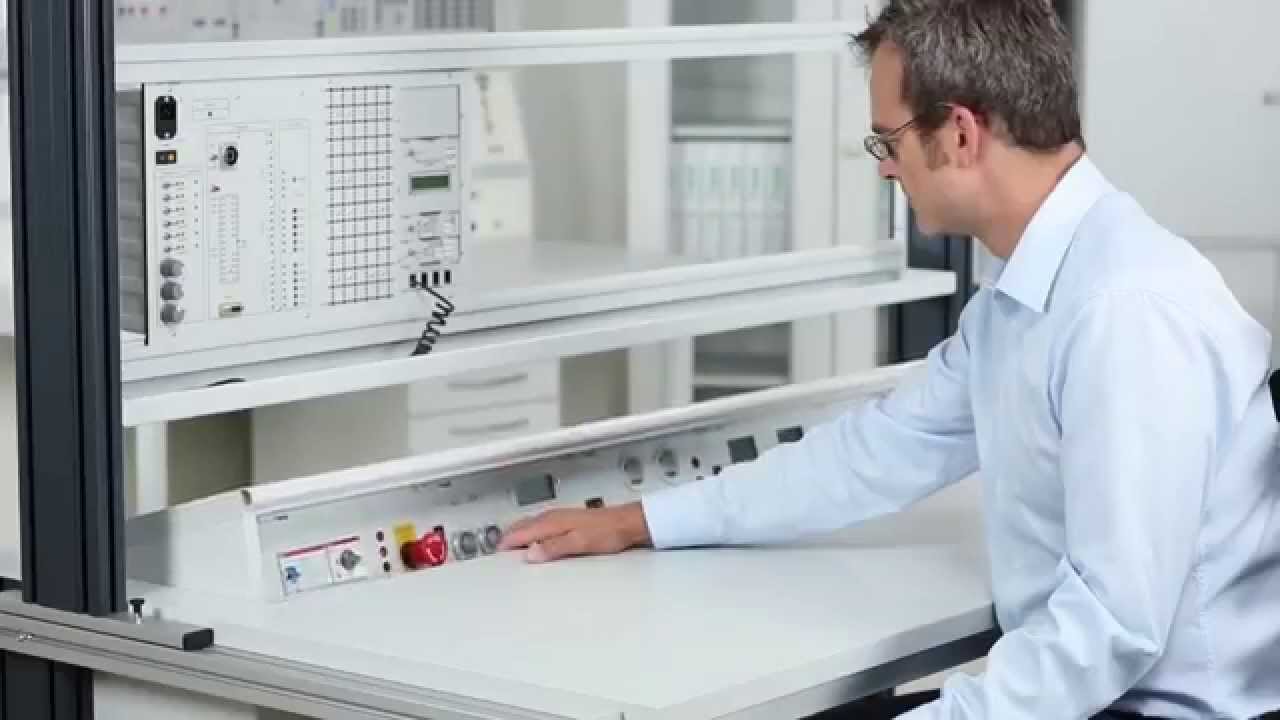 foldaway mechanics for hera bench racks (energy boards)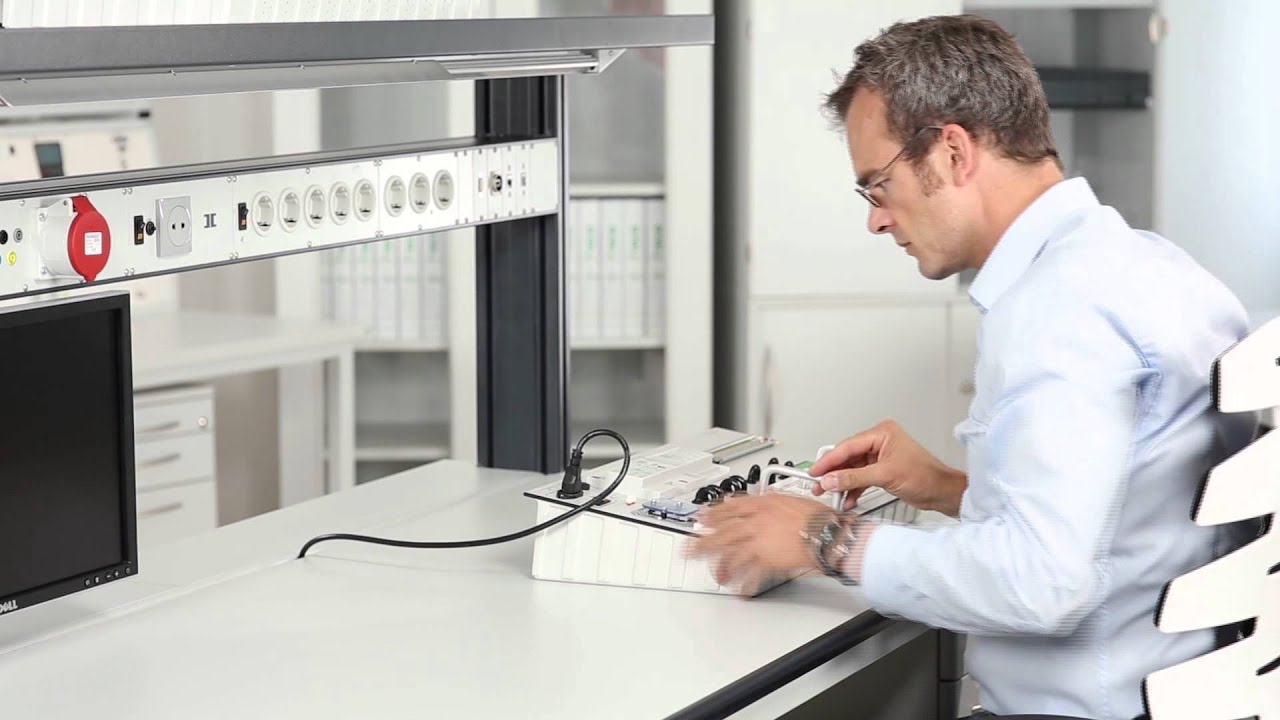 hera hideaway bench rack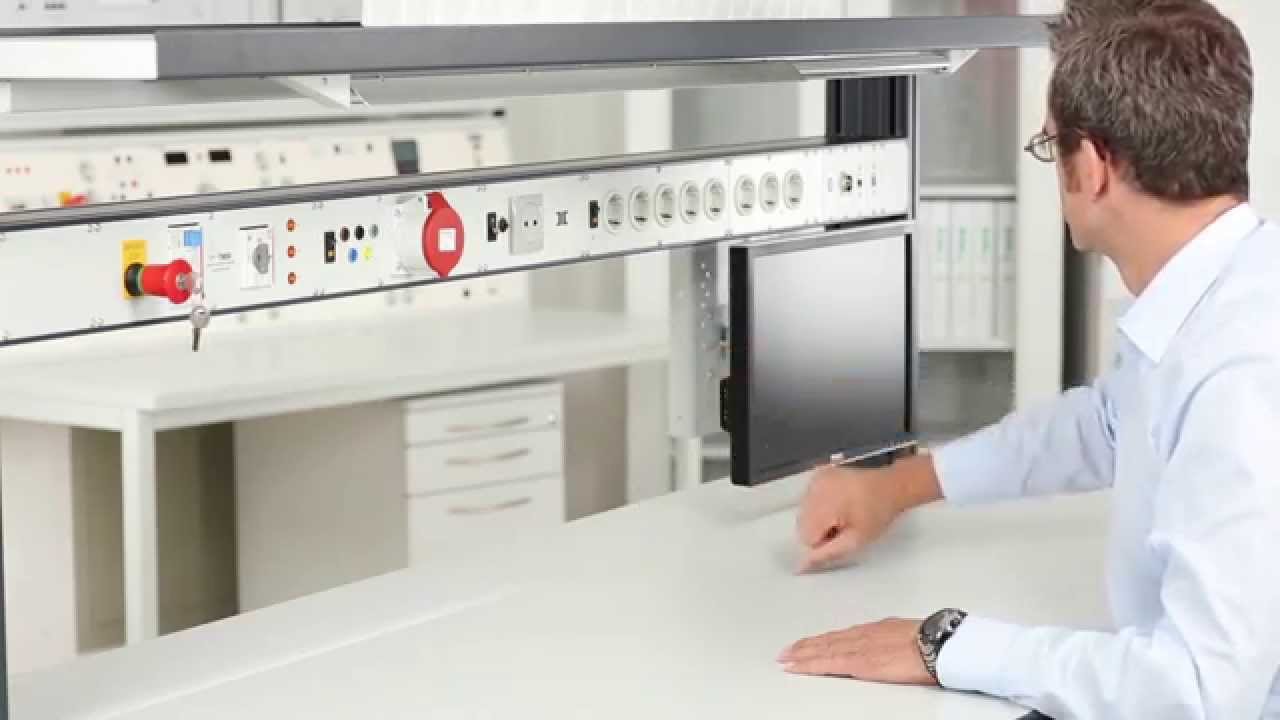 hera electrical workstation with the flexible ENERGY profile
The PROMISE to our CUSTOMERS
"Made in Germany" for more than 50 years
hera was founded 50 years ago. In all those years we acquired a very good understanding on the market and our customers demands. We will use all this expertise to design the perfect solution for you!
durable and modular expandable
Our laboratories are of extraordinary durability. Sometimes the demands on a workstation change over the years, for that reason we make sure that new product developments are compatible to existing labs.
High Modularity for Individual Solutions
Our standard range offers a very high modularity which allows us to meet your individual needs close to 100%. So there is no need to compromize as we configure the perfect solution for you.
Certified Quality Standard
hera is certified according to DIN ISO 9001 to make sure that only products of highest quality will leave our house.